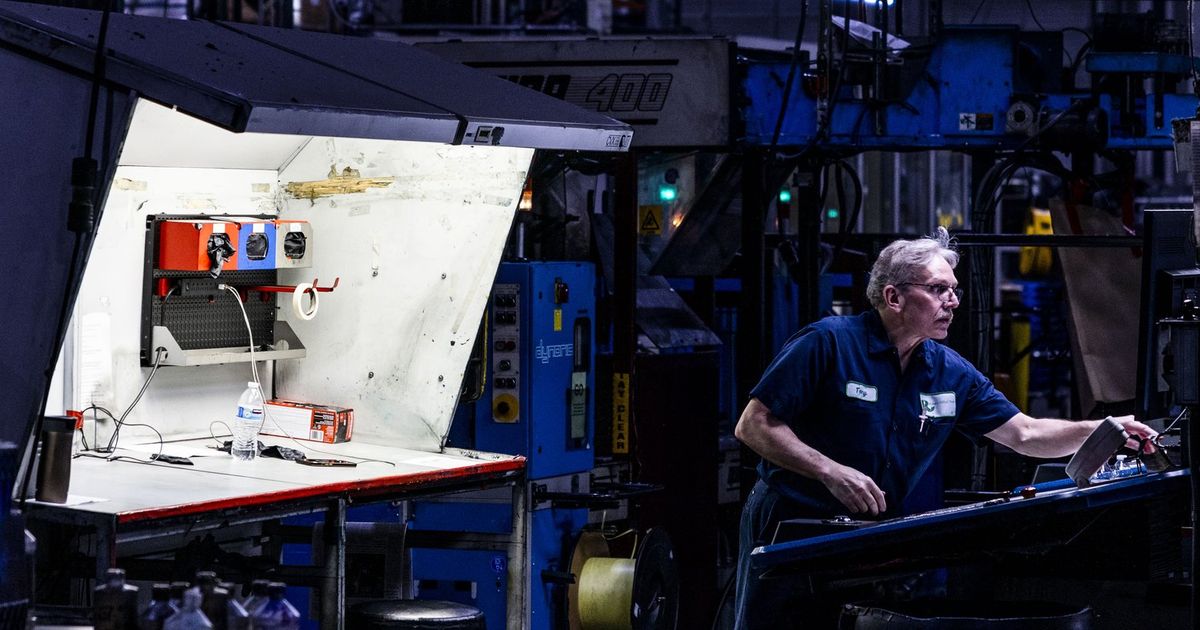 Washington editors say journalism bill a potential lifeline
When it comes to saving America's local free press system, the Washington state delegation is among the most supportive in the country.
Yet so far only one, US Representative Pramila Jayapal, is co-sponsorship the Journalism Competition and Preservation Act.
JCPA seems to be the best hope for this Congress to deal with a crisis in journalism that has seen 60% of jobs in newspaper newsrooms and a quarter of American newspapers evaporate over the past 15 years.
The JCPA would allow news outlets to collectively negotiate fair compensation from tech giants for using their news content. It's not an absolute solution, but it's an essential part of a larger effort to stabilize and support local journalism.
Representatives in Washington almost unanimously backed another bill, offering temporary tax credits to news organizations, but it was dropped from the last big spending package.
It's time for the delegation to join fellow Democrats and Republicans supporting the JCPA.
"To preserve strong and independent journalism, we need to ensure that news organizations are able to negotiate on equal footing with the online platforms that now dominate news distribution and digital advertising," said U.S. Senator Amy Klobuchar, D-Minn., said in a statement.
Washington State Publishers agree. Several said that being paid by platforms for content would be a lifesaver.
All are seeking revenue to replace advertising lost to online competitors and to cover the rising costs of producing and delivering local news coverage.
"There is no doubt that this would be a game-changer and bring us much closer to long-term viability as a business by reducing the pressure to cut newsroom jobs and increase subscription rates," he said. said Stacey Cowles, editor of The Spokesman-Review.
Representatives are surely hearing from opponents of the JCPA, namely Google, Facebook and their allies.
Furious lobbying is underway now that the JCPA is finally gaining traction. A revised version surfaced last month and could receive a hearing in the coming week.
Facebook even hired a high-level staff member on US Senator Maria Cantwell's Commerce Committee, after she produce a report on how local news is harmed by the "unfair and abusive practices of technology platforms".
Hopefully Cantwell and other members hear as much from voters who want Congress to help save local journalism.
The JCPA would give the media a fighting chance with a temporary antitrust exemption, allowing them to bargain collectively. This is especially necessary for smaller outlets that don't have the resources or influence to negotiate individually with tech giants.
It is not a subsidy or a tax. It's a way to get paid for work, before the last workers are fired and the lights go out. A similar policy in Australia allows most of its media to maintain and rebuild newsrooms.
Opponents sow uncertainty and doubt, including absurd claims that it will hurt journalists if their employers are paid for their journalism.
They also conjure up boogeymen, even though the real culprits are tech giants. It's disappointing that hedge fund-controlled newspapers are included, but it's all or nothing. Once the industry stabilizes, restoring local ownership should be the next priority.
JCPA helps an entire industry by correcting a market imbalance. It encourages private parties to solve the problem themselves without taxpayers' money.
Remember what underpins the JCPA: findings by Congress and regulators that Google and Facebook are engaging in unfair competition.
These companies make wonderful products and employ brilliant people. They even supported some news agencies. But congressional reports have found that their anti-competitive business practices are undermining the press system essential to democracy.
So don't consider JCPA a godsend. It is a means of helping the media to get paid by the profiteers prosecuted for unfair competition.
If the JCPA passes, Google and Facebook would have to pay billions of dollars a year for content.
They already pay billions for content. Facebook recently said it would pay $1 billion to people creating short videos, and Google paid $30 billion to YouTube video creators. over three years. Last year, they had combined revenues of $375.6 billion and costs of $250.1 billion.
Meanwhile, "creators" producing essential local journalism are trying to find a niche as their businesses shift into a digital realm dominated by tech giants.
"Anything that helps us level the playing field with these big social media companies would help maintain and/or improve our journalism offerings," said Ben Campbell, publisher of The Columbian in Vancouver, via email.
Campbell said it remains to be seen how influential independent newspapers will be if the JCPA passes. But the current imbalance is clear.
"I think for a long time our industry hoped that digital advertising revenue was the answer to our sustainability, but it certainly didn't pan out the way we thought it would," he said. "It's a big slice of the pie for us, but with the big social media companies gobbling up a lot of the local digital ad spend, it leaves scraps for the local media companies that produce the content."
Josh O'Connor, president of Everett-based Sound Publishing, said JCPA is one of many things needed as the industry evolves.
"Yes, that will help, no doubt," he said. "But I see it's more of an opportunity to continue to invest in the information gathering resource of our business, which is essential. The other aspect, the transformational aspects of our business, that needs to be addressed.
Sound's parent company, Black Press, brokered deals with Google and Facebook in Canada in 2021. This included some newspapers run by O'Connor.
"It's helped through the pandemic our ability to bring people back to full-time hours and to be able to invest in the critical journalism we need in small towns across BC and Alberta," a- he declared. "It's a small part of it in the end, but it certainly helps a bit."
Cowles said the JCPA as currently written "would give us a boost in excess of six figures to cover the cost of our newsroom."
"Google and others have transformed traditional retail, classified advertising with search and large-scale digital publishing, undermining traditional media business models," he said. "They take our headlines without permission and claim the link to us is fair compensation. But not all titles generate clicks and a few clicks generate a lot of return. It seems fair to ask for compensation in advance for using our work – even just a title – on a search page.
I hope the fine delegation from Washington will agree.