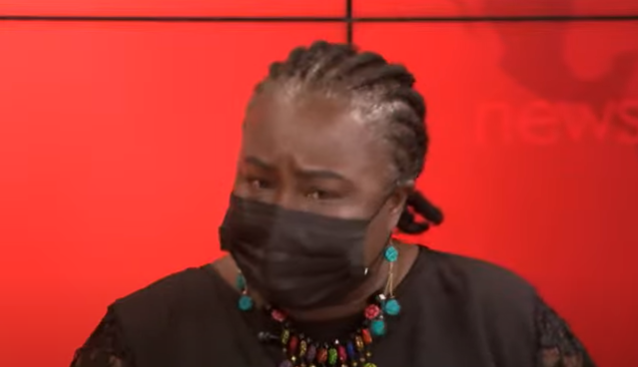 There is a journalism crisis that needs to be tackled – Prof Gadzekpo
The Dean of the School of Information and Communications Studies at the University of Ghana, Professor Audrey Gadzekpo has condemned what she describes as irresponsible statements as well as lies peddled in the media.
The journalism lecturer was particularly concerned that some journalists engage in this behavior, which she says is not in line with the principles of journalism.
"There is a crisis in journalism and the way people express themselves that needs to be addressed; irresponsible statements, misinformation, deliberate fabrication without any evidence and we know that journalism and freedom of expression in the public domain must be based on evidence, on facts," she said.
She said that on Newsfile on Saturday, February 19, 2022, following five arrests involving journalists, New Patriotic Party (NPP) Regional Chairman Bono, Kwame Baffoe, popularly known as Abronye DC, and #FixTheConvenor, Oliver Barker-Vormawor on offensive conduct and publishing false news.
Professor Gadzekpo said the ownership of radio stations by politicians is a major contributing factor to the recent arrests of journalists in the country.
According to her, these radios have programs that seek to promote the agenda of political parties and sometimes engage in deliberate misinformation.
"Part of the problem is the ownership of radio stations. This is the biggest problem. Most of our radio stations are owned by politicians. It was no coincidence that when Bobie Ansah was arrested by the police, it was NDC supporters who came to the police station. They were not ordinary citizens.
"Because our media space, especially the broadcast space, has been captured by politicians. This is why we have nearly 700 radio authorizations which even make the sustainability of the radios impossible. But why? Because everyone who comes to power wants a radio station," she said.
Nonetheless, she warned the police to be mindful of how they make arrests in this regard, especially when it comes to defamation, as Ghana has gone beyond the criminalization of speech.
According to her, it is not the job of the police to arrest people who publish or spread false news, but those involved can seek justice in the courts (civil defamation) to redeem their reputation.
"There is this issue of how to deal with journalists and individuals who use the media irresponsibly in misrepresentation (deliberate and malicious speech), which is where the police come in," he said. she stated.
"For example, in the Bobie Ansah case, I find it difficult to understand why the police should intervene. He allegedly defamed the First Lady and Second Lady and they are entitled to a trial," she said.
She maintained that although some of the claims "could be [classified as] fake news, it is not the duty of the Police to walk around looking for fake news published in a newspaper or broadcast, it is not their job.