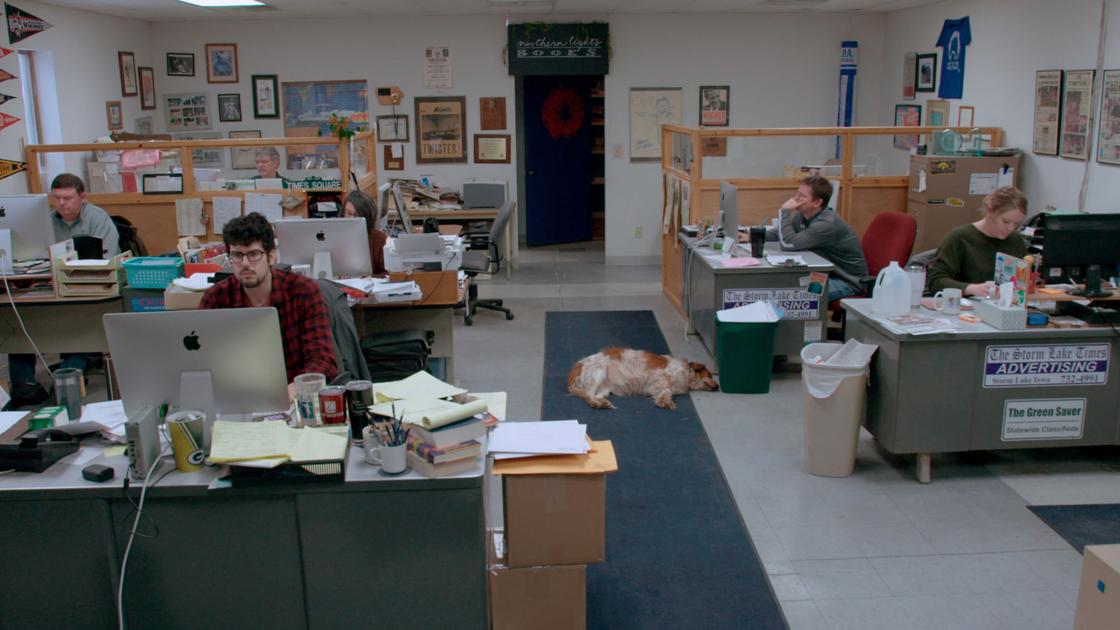 REVIEW: "Storm Lake" beautifully captures community journalism | Movies
Anyone who paints all media with a broad brush of "fake news" must see "Storm Lake," an eye-opening documentary about the hard work of community journalism.
Chronicle of the daily life of the Storm Lake Times, the film shows how a bi-weekly family publication struggles to stay afloat.
For publisher Art Cullen, his wife Dolores and son Tom, it's not about the names in bold that come to town looking for a presidential nomination. These are residents who want to share their recipes, celebrate their victories and empower their employers.
Cullen, who won the Pulitzer Prize for a series of editorials defying corporate farming interests, gained attention when he was presented with the award, but that didn't translate into more ads or subscriptions . It just meant that East Coast reporters realized that others were fighting the good fight.
In the film, directors Jerry Risius and Beth Levison follow the Cullens and their staff as they go through everyday rhythms. As the deadline approaches, Art barks orders. "Every hour late is costing us $ 100," he said gruffly. Because small town journalism is not a license to print money, it matters.
Cullen writes his own headlines, layouts his own pages, and cuts the copy that runs into his computer.
Most of the legwork is done by Tom, who may be the unsung hero of the film. Whether he's interviewing Sen. Charles Grassley or observing the Iowa caucuses, Tom has an eye on what residents want – and need – to know. When he tries to convince dad that they should be looking at new media (he suggests a podcast), dad rebels. "It's a bit of a roller coaster being the son of Art Cullen," he says.
Risius and Levison show off Art in Mark Twain fashion of the new millennium by hosting a panel of presidential candidates. But they also walk as Dolores covers a Pork Princess appearance at an elementary school.
"Storm Lake" also shows the city and explains how agriculture has changed its demographics. With a large immigrant population, it now has different needs and concerns. When the Iowa caucuses take place, the directors of the film look at the change and tell how the folks at The Times are covering it. The process alone should silence media criticism. This is how the sausage is made, printed style.
Cullen's brother John talks about finances; an advertising rep assesses how difficult it is to get advertising in a community that has seen businesses close. Life is not easy, but journalism is in the Cullens' DNA. "We publish a good article," says Art. "In the end, it will pay off."
Filmed by others, "Storm Lake" might have looked like a visit to Lake Wobegon. But Risius and Levison understand the hold of community journalism and aren't afraid to show his warts.
They're also digging into life during the COVID-19 pandemic and humanizing art just when you think it's going to become a symbol.
"Storm Lake" is not a farewell to the people in the trenches. But it is proof that the process cannot be easily dismissed.
It's one of the best glimpses into small town life and how you can silence naysayers just by doing a good job.