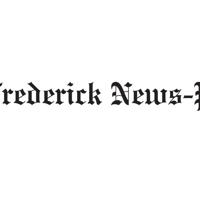 Local journalism essential for our community | Letters to the Editor
A recent headline in the Frederick News-Post, "Board: Board Violated Open Meetings Act" is just one example of an important reporting that would not exist in a reliable and factual manner in the absence of this. document.
It appears from this report that the county council met with Amazon officials in a closed-door meeting in August. The issue was a ruling by the Maryland Open Meetings Compliance Board that "the board broke the law by not adequately documenting and providing the public with no meaningful information on the matters discussed."
The information relayed in this report corresponds to a model presented in the book "Fulfillment, Winning and Losing in One Click America" ​​by Alec MacGillis, which details the tactics used to lead local governments in the direction Amazon wants them to go. 'they go. This direction is highly dependent on the public having no prior knowledge before the signing of critical legal documents. Leaving good, honest, hardworking elected officials with few options but to publicly support and extol the "community benefits" that will flow from meeting Amazon's needs.
It is not known at this stage what could happen to this revelation reported by the News-Post, but it is essential that the public is aware. Social media is not bound by the ethics of journalism and requires that posts be reader-verified; something that's difficult, and given the amount of misinformation that's going around, probably not done. Social media are adept at spreading information, both good and bad, at alarming rates, but newspapers are adept at reporting the facts.
We probably won't fully understand the impact of our local newspaper unless we lose it. Without "our paper" we cannot learn of the death of a former classmate, or of the important victory of a high school football team, or of local roads that will be closed affecting our travel, or the needs of our people. schools, or any of the important local news that we take for granted because it's always been there. Without 'our paper', we may wake up one day to hear (probably on social media) about the data centers or warehouses that are being built in our neighborhood, without our knowledge or consent, and not have no reliable place to verify this information.
We are too fractured as a country, but at the local level we still maintain a semblance of cohesion. The Frederick News-Post is an essential element of this cohesion. It is the only shared point of reference for information on so many issues that affect our quality of life and help shape our community. So at "our journal" I would like to thank you for being there, for helping us keep abreast of the myriad of details that make us a community, and for doing so with a commitment to integrity and facts. .