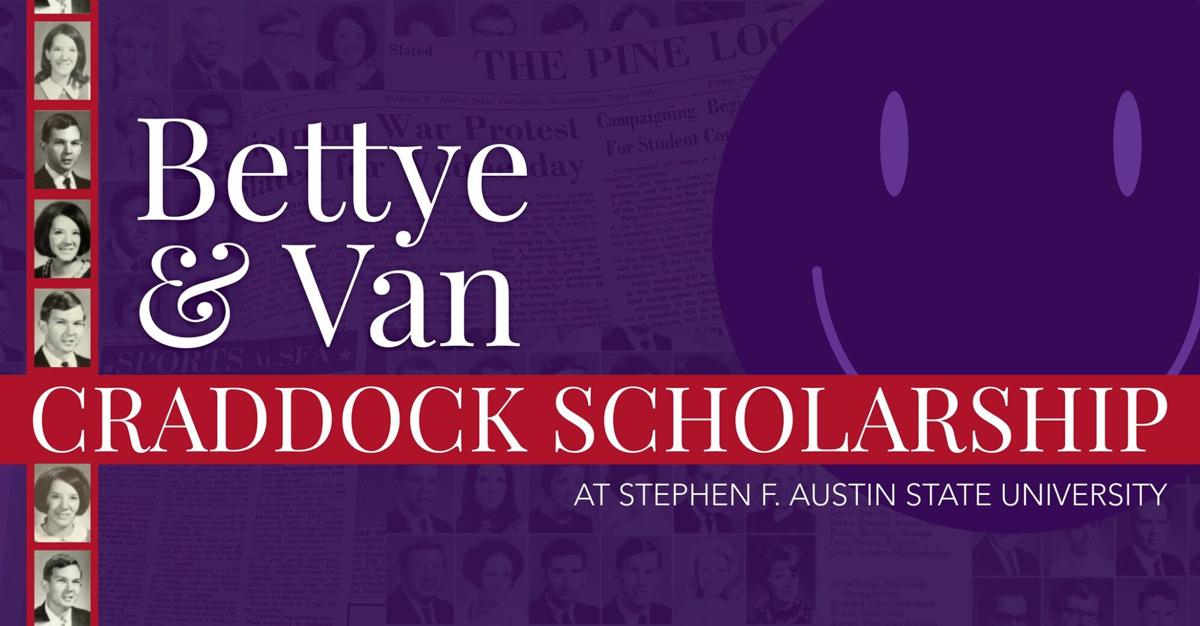 College scholarship established to honor two local journalism legends | New
[ad_1]
Two luminaries of local East Texas journalism have been honored with the creation of a university scholarship in their name.
The Stephen F. Austin State University Bettye & Van Craddock Fellowship in Nacogdoches was established in September by Kathryn Morton, a former student of Bettye.
Bettye Craddock worked at Kilgore College for 29 years as Head of the Journalism Program and Head of the Department of Communications, Drama and Speech.
Van Craddock, U.S. Army Vietnam veteran and author of several books, wrote a weekly column on East Texas humor and history for Longview News-Journal from 1978 to 2020.
Morton said she created the scholarship to honor the legacy of the Craddocks and to help passionate students continue their education.
"Bettye Herrington Craddock has been my journalism teacher, advisor and mentor for three wonderful years at Kilgore College. For almost two decades, I have used the lessons she taught me in my career as a journalist, and I continue to channel her expertise as director of communications for a faculty association, "she said. declared.
"Once endowed, the scholarship will celebrate the love and esteemed careers of Bettye Herrington Craddock and Van Craddock, who met at the SFA – where I transferred after my stint at Kilgore College. The Craddocks worked together on the student newspaper, The Pine Log, and they have gone on to raise a family, teach, write, document history, and improve countless lives in East Texas and beyond. of the. Their scholarship will benefit students who share the Craddocks' passion for communication.
This scholarship requires $ 25,000 to be endowed and Morton's goal is to increase this amount by December 20, which will be the Craddocks' 51st anniversary. So far, 20% of the $ 25,000 has been raised.
Anyone interested in contributing to scholarship fundraising can donate online via this link:
In step 1, select "other" and then enter "Craddock scholarship".
In the special instructions in step 2, also type "Craddock purse".
Continue as requested to complete your gift.
Or give by check payable to "Fondation SFA". Write "Craddock scholarship" in the note box. Mail to: SFA Development Office, c / o Scott Allen, PO Box 6092, SFA Station, Nacogdoches, TX 75962
[ad_2]