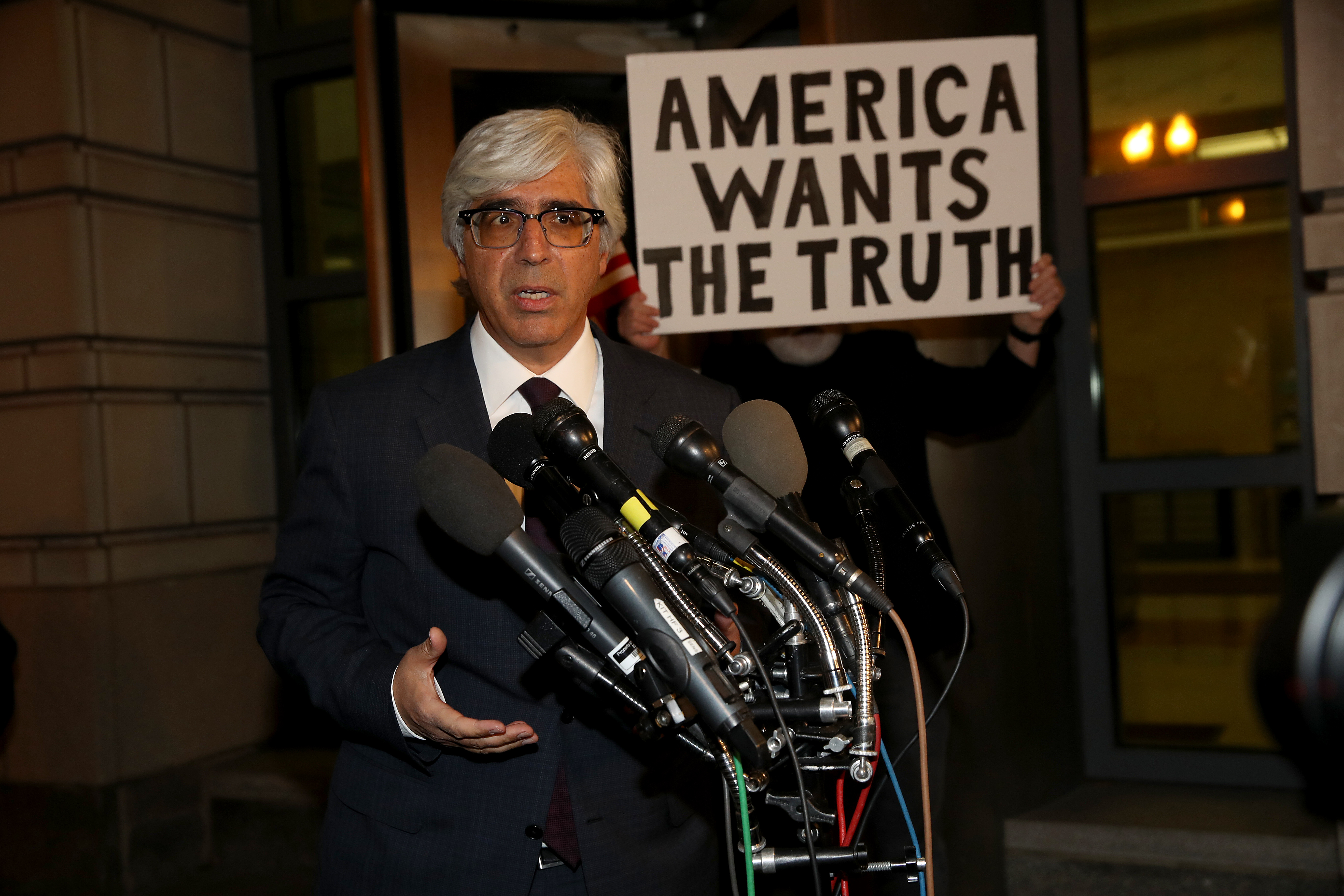 Big Oil 'Free Speech' Lawyer Wins Major Journalism Award
[ad_1]
Lawyer Ted Boutrous in Washington, DC district court in November 2018, as he fought to restore White House press credentials for reporter Jim Acosta that were suspended under Trump. Photo by Win McNamee / Getty Images
A star First Amendment lawyer best known for defending Mary Trump, Ashley Judd and Jim Acosta has won a prestigious free speech award, but climate advocates are questioning whether he deserves it.
To them, Ted Boutrous is best known as Chevron's senior lawyer, a role in which he draws on his First Amendment experience to argue that oil companies shouldn't face legal consequences for cheating on the government. audience on the reality of climate change.
Climate advocates are incredulous that Boutrous will receive a "Freedom of the Press Award" on Tuesday evening, an honor bestowed by the Journalists' Committee for Press Freedom, a Washington, DC-based journalist advocacy organization. Other winners this year include New Yorker writer Jane Mayer, who has written at length on corporate deception on climate change.
"The notion of Ted Boutrous on stage with Jane Mayer is just a little too much to swallow," Richard Wiles, executive director of the advocacy and research group Center for Climate Integrity, told VICE News. "Really? Are they equal defenders of free speech in America?"
"I have represented journalists and media outlets and have defended press freedom my entire career," Boutrous told the Climate Docket newspaper in an email when he was initially announced as the winner. "Chevron, like my other clients, strongly supports the extremely important work done by journalists and news organizations. Any suggestion to the contrary is inaccurate and misleading.
Boutrous, Jane Mayer and the Reporters Committee did not respond to a request for comment from VICE News.
One of the "Legacy Champion" sponsors of this year's awards ceremony is Chevron, which means the oil and gas company has donated at least $ 50,000 to the Committee of Journalists.
"They want to come across as good guys in the public domain," Robert Brulle, a visiting professor at Brown University who studies oil company denial campaigns, told VICE News.
"The better your reputation, the less likely you are to be regulated. "
The company wrote in an email to VICE News that "Chevron supports a number of organizations that seek to advance human rights initiatives around the world."
Boutrous, who has advisory roles at the International Women's Media Foundation and ProPublica, receives this award in part for his work in fighting to restore the White House press credentials of journalists Acosta and Brian Karem, who were suspended under President Donald Trump.
"It's great to find a lawyer like Ted Boutrous who understands the importance of the First Amendment just as much as a journalist," Gordon Crovitz, former editor of the the Wall Street newspaper, explains in a video announcing this week's award.
The Journalists Committee does not mention that Boutrous is also leading Chevron's legal defense in lawsuits accusing the California oil giant of spreading disinformation about climate change. The lawsuits, which were filed on behalf of San Francisco, Oakland, Honolulu and more than a dozen other cities and jurisdictions in the United States, allege that Big Oil intentionally deceived the public to protect its profits from the relative regulations. to climate change.
The lawsuits cite internal documents such as a 1998 "action plan" produced by Chevron, Exxon, the American Petroleum Institute and others that states: "Victory will be achieved when average citizens 'understand' (recognize ) uncertainties in climate science; recognizing uncertainties is part of "conventional wisdom".
For decades, companies ran advertisements and produced studies claiming climate science was uncertain, lawsuits say, even though in-house oil and gas producers are aware of the dangers of rising temperatures. worldwide since at least the 1960s.
With Boutrous as lead counsel, Chevron argued that he is legally free to say whatever he wants in public and that "the alleged 'reprehensible' conduct is speech protected by the Constitution and immune by the First Amendment." Last month, Boutrous made a similar argument in a Hawaiian court.
But "there is no First Amendment entitlement to commit fraud," Wiles said.
On its website, the Reporters Committee states: "Democracy demands the free flow of information to the public, and never before has the capacity of the public to obtain accurate and credible information on local and national affairs been so threatened.
It's hard to see how this commitment to telling the truth lines up with the presentation of a major award to one of Big Oil's greatest legal advocates, argues Aaron Regunberg of the law student rights group for climate responsibility, which is campaigning against Boutrous' cabinet, Gibson Dunn. .
"Ignoring the active deception and fraud perpetrated against the American people by the oil companies seems to be enough against the [Reporters Committee's] mission, "he told VICE News.
Follow Geoff Dembicki on Twitter.

[ad_2]