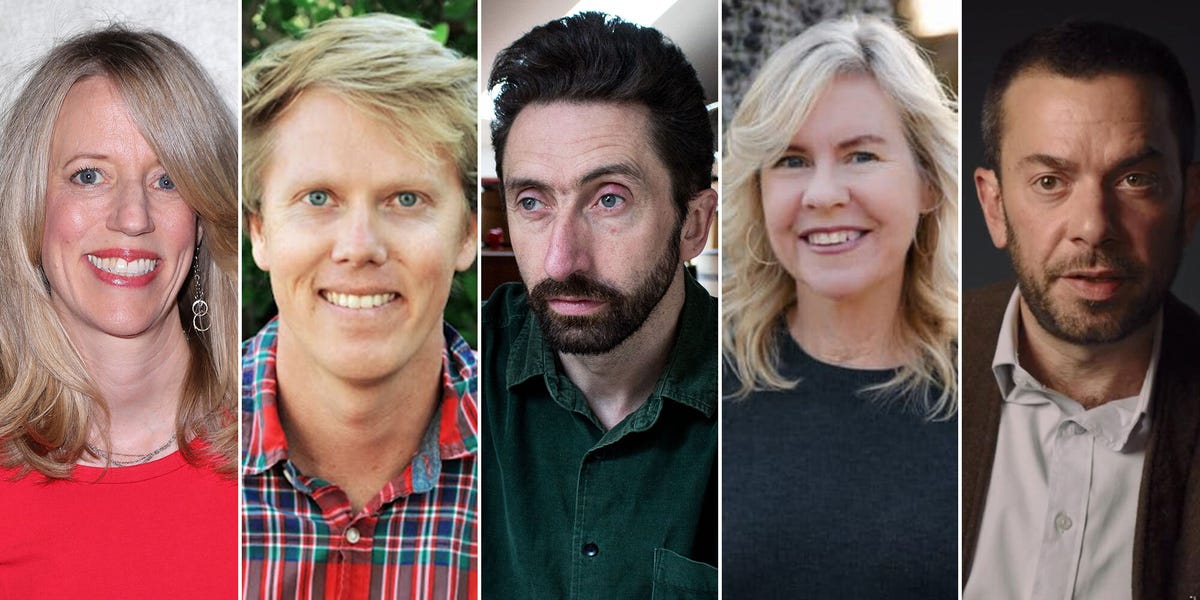 Alta Journal wins 18 SoCal Journalism Awards
In a wide range of categories, Alta Journal has received 18 awards of LA Press Club for the magazine's contributions to Southern California journalism, at a ceremony in Los Angeles on October 16.
Five of the 18 awards won first place in the Travel Reporting, Crime Reporting, Illustration, Article Under 1000 Words and Personality Profile (Political / Business / Artistic) categories.
Alta editor-in-chief Mary Melton won the award for best travel report for her story "A mother's road», A personal essay on a 15-day road trip with her husband and her autistic son. The judges applauded Melton's story for "reaching a wide range of readers" with a story "that not only warms the heart but increases understanding".
"I am touched that my family story struck a chord with the judges," said Melton. "I am grateful to the Alta team who conducted this play so carefully and to my son for giving me permission to tell it.
Andrew Dubbins won first place for Crime Reporting for his compelling story of an auto dealer turned FBI undercover agent, "When the mafia came to Lodi. The judges called him a 'page turner' and praised Dubbins for his 'storytelling and details.'
In the Feature Under 1,000 Words category, Susan Straight won the highest honors for her history "Badass Women of the West, An abridged overview of the Vietnamese immigrant population in California. "This writer has done a great job enticing the reader with interesting, surprising and engaging details," commented the judges.
Geoffrey Gray won first place in Personality Profile (Politics / Business / Arts Personalities) for his history of mengan Arvad, a journalist courted by John F. Kennedy. The judges hailed Gray's story as "an exceptional, beautifully written and compelling article."
The first, second and third places for illustration were all awarded to Alta contributors for their work in the print magazine. Steve Carroll won the highest award for his black and white portrait of Mary Austin, which the judges dubbed "breathtaking". Victor Juhasz won second place for his illustrations in ""Ribs, muscles, bones""And the black illustrations of Mark Smith in"The port of missing women"Won third place.
In second position, Alta Book editor David L. Ulin received recognition in the columnist category for "Looking back from the future. "" by Justin ChapmanThe daredevil who reached for the stars"In the Hard News category and David Kipen's"Thomas Pynchon unmaskedIn the Humor / Satire Writing category, both received second place.
AltaThe full list of third in the list includes Laura Fraser for trip reports, Phil Bronstein for reporting crimes, Black-smith for illustration, Marcela Davison Avilés for television criticism, Tim greiving for the personality profile (political / commercial / artistic personalities), Chapman for Obituaries / In Appreciation (Political / Business / Arts), Davison Aviles for race and society (print), Gustavo Arellano for immigration reports, and Walter Feller for photographic essay (single subject, culture / entertainment).
This is the second year that Alta received honors at the SoCal Journalism Awards. In 2020, the magazine received four awards for page design, comments and article writing. A full list of LA Press Club's 2021 SoCal Journalism Awards winners is available here.
The same week, Alta took home four Special Recognition Awards, five Wins and five Honorable Mentions in Folio 2021: Eddie and Ozzie Awards. •
This content is created and maintained by a third party, and imported to this page to help users provide their email addresses. You may be able to find more information about this and other similar content on piano.io