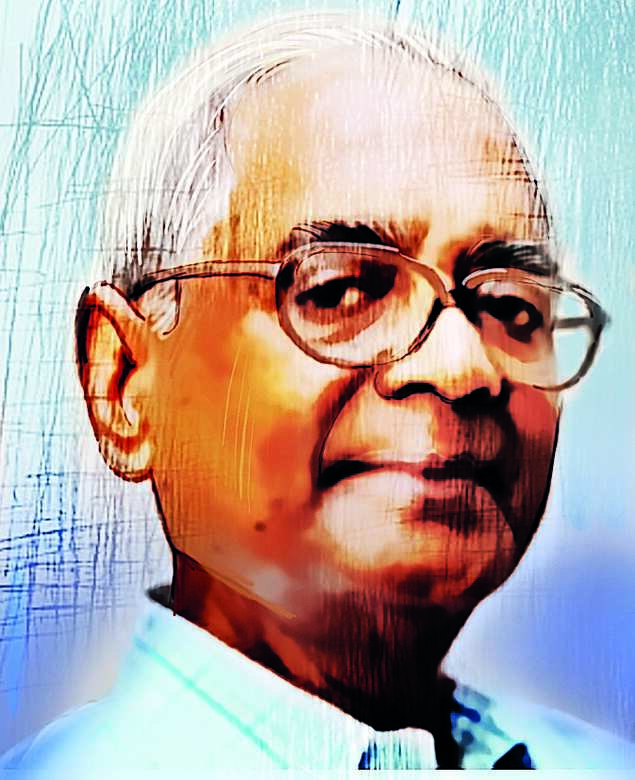 A Queen's English Master in Indian Journalism
On Sunday, many journalists like me woke up to the sad news of Sam Rajappa's death. A mentor to some, a teacher to many, and a flourishing political writer to all, Sam died at his son's home in Canada. He was 82 years old.
Sam was synonymous with "The Statesman", a newspaper which he represented for more than half a century and for which he wrote until his end, although he worked in "The Free Press Journal" and India Today. In Hyderabad, he rose to prominence as editor of the short-lived but dynamic 'Andhra Pradesh Times' in 1996-97. My association with Sam began at 'AP Times', where I worked as a political reporter.
I was a few years into my career, and Sam had over 35 years of journalism behind him (he made me call him by his first name, not "sir"). Somehow he fell in love with me. He gave me "big assignments" that included interviews with George Fernandez and Sushma Swaraj, as well as giving me front-page rewrites – a privilege these days for a rookie.
When a German national, lured into a honey trap, was found dead in a well in a remote Andhra Pradesh village in 1996, Sam was the only reporter to know about the crime. He sent me to the cursed place, and AP Times headlined the exclusive 'Foulest Murder' the German mission in India discussed with Indian authorities. As a journalist himself, Sam's first claim to fame was his interview with an eyewitness in the case of Rajan's death in custody in Kerala during the emergency. He had been housed in the prison to get the story. His reporting on the Lankan conflicts is among the best.
Sam was just as sharp as an editor. At 'AP Times', Sam walked past our workstations, glancing at our computer screens before entering his bedroom to type on his old Remington typewriter. Within about 20 minutes, when the noise died down, we knew the next day's edit was ready – with minimal machine-induced typos.
Sam was a lazy sub-editor's nightmare. The first thing we did every day at work was to watch the "post-mortem". On a desk at the entrance to the newsroom would be the day's edition, Sam's scribbles in dark red all over the front page, like a wreath on the baby we so proudly produced the night before . "Don't say 'official concerned,'" read one of Sam's comments. "No official in this country is concerned; if you're talking about a specific official to whom the work was assigned, say "official concerned". He hated the word "shortly"; he insisted on "soon". When a sub played a copy saying a 'rumor was circulating', Sam wrote: 'Rumors are circulating; you make circles of dough to make roti. He reprimanded journalists who wrote sentences such as "the government is considering…". "Only the Buddha contemplates," he said. "Everyone thinks."
Purism of language sometimes delayed editing as Sam, his pipe dangling precariously from his mouth, engaged our editor RV Harnoor, another veteran purist, until early morning to settle disputes such as the origin of the usage "set the roost". in 'ruling the roast'. When he liked a weekly column – a commented compilation of the events of the previous week – he scribbled on the post-mortem page: This column gets bitter and gets better. He spoke—as he wrote—the Queen's English. Some of us called him – not so secretly – 'the last Englishman who never left India'.
Over drinks at the Hyderabad Press Club, we joked about how we learned punctuation when Sam was speaking, pausing perfectly to distinguish a comma from a semicolon. My favorite from Sam School of Diction and Delivery comes from a debate I had with him about politics. I had finished my argument, and Sam looked up from his mug of beer with his characteristic tilt of the head, and, after a pause, said: When I started my journalism, dear son, your father probably didn't not started thinking about having you. I couldn't disagree.
END OF ARTICLE